Learn to Grapple
Exercise, make new friends, and learn Brazilian Jiu-jitsu with the University of Toronto Grappling Club. We provide lessons twice per week in the Hart House activities room. Everybody is welcome, regardless of experience level.
Class Schedule (Winter 2020)
Monday: 7:30 - 9:00pm (Diego)
Wednesday: 7:30 - 9:00pm (Denis)
Sunday: 1:00 - 3:00pm (Beginners Class - Diego)
All classes are held in the Hart House activities room. Please join
our Facebook group
to stay up to date with room bookings.
About The Club
The University of Toronto Grappling Club provides affordable Brazilian jiu-jitsu lessons to U of T students, and provides jiu-jitsu enthusiasts a place on campus to meet and train. We accept all members regardless of experience level, provided you treat your training partners with respect. All classes start with a technique lesson, followed by free sparring (called "rolling" in BJJ). Feel free to come for as much, or as little of class as you can fit into your schedule.
Frequently Asked Questions
Q: I have no experience. Can I join? A: Yes, absolutely. At any given practice, usually a handful of absolute beginners show up. Also, one of the best ways to improve at BJJ is to roll (spar) with people more experienced than yourself. If one of the more experienced people at the club does something you would like to learn, feel free to ask them about it; most of us would be excited to teach you part of our game. Q: Are leg-locks allowed? Leg-locks are allowed, but be extremely careful when applying them and make sure you understand the dangers of these submission holds. Q: Are girls allowed to train? Absolutely! Though we tend to have more male participants than females, it is a priority of our club to make a safe and comfortable training environment for women. In the past, our female participants coordinate with each other to come to certain classes so they have other female training partners. Q How do I sign up? Go to the Hart House website to register (our club is listed as a martial arts class). Q: what is the cost of signing up? A: For the Winter 2020 semester, it is $95. Q: Does the club do any gi training? A: BJJ is traditionally trained in a uniform called a "gi", much like in Judo. We have decided to keep all the club's instruction no-gi, so that students do not need to pay for a uniform. That said, there are several members who own gis, and the second half of every practice is always an "open mat". If you coordinated with another member to both bring gis and train during open mat, nobody would mind. Q: What gear do I need to bring to practice? A: All you need is shorts and a t-shirt. Some members wear sweatpants, gi pants, or yoga pants / tights - any of these options are also alright. If you plan on sticking with grappling for any length of time, tight-fitting compression shirts or rashguards are preferred, so that fingers and toes don't get caught. Similarly, shorts with no pockets are preferred, to protect your partner's toes.
Club Rules
BJJ is purely a grappling sport. No striking is allowed.
At any point your partner may tap on your body, on the mat, or verbally say "tap". As soon as you are aware your partner is tapping, it is your responsibility to let go of them. Taps should be forceful, to make sure your partner notices.
Treat your training partners with respect. Although you want to "win" a roll, it is never worth causing your partner injury to do so.
Never slam your partner. Some hip throws can cause a fairly hard fall, but you must never add force to slam your partner into the mat.
No manipulation of individual fingers or toes.
Take off your shoes before stepping on the mats.
Keep your finger and toe nails short.
Our Instructors
John Feng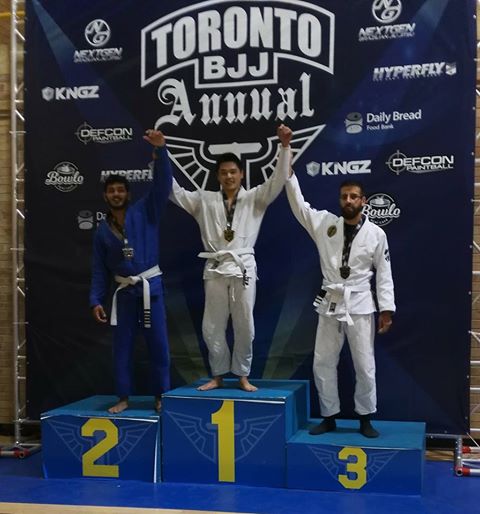 John wrestled competitively for 4 years in high school and represented the University of Toronto Varsity wrestling team for 3 years. After enrolling in the Physics PhD program here at U of T, he took up Brazilian Jiu Jitsu at Toronto BJJ. John is now a BJJ purple belt, and has been training for 4 years.
Diego Luiz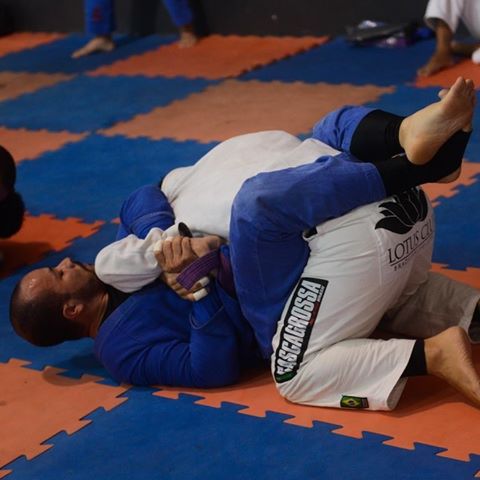 Diego is a Brazilian international student at U of T and a Brazilian Jiu-Jitsu class instructor. He is a certified BJJ referee and has been practicing the gentle art since 2007.
Denis Beenen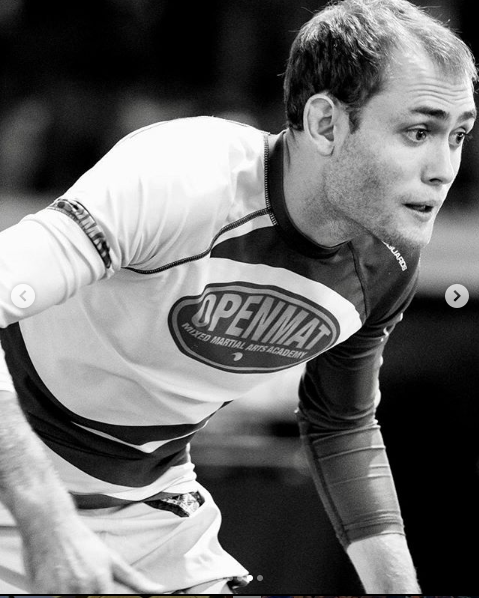 Denis began training at BJJ in 2011 and is a brown belt under Professor Elliott Bayev of OpenMat MMA near UofT St. George Campus. He has Degrees in Kinesiology as well as Education from the University of Toronto. Denis is an active competitor, and has had the opportunity to train with top instructors and compete all over the world.
Former Instructors
Hiromitsu Sato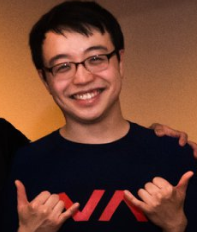 Hiro just finished his doctorate in the UofT Earth Sciences department and is the club's beginner class instructor. He teaches the basic moves and movements of jiujitsu so you can safely go porrada one day. Before studying grappling with the UofT club, Hiro practised BJJ for three years with a little judo thrown in.
Stefan Roddau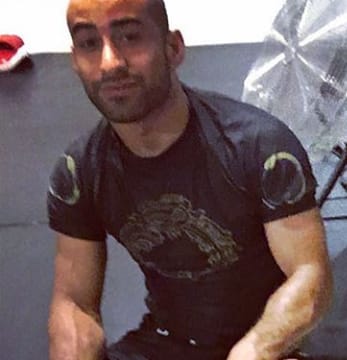 A Brazilian Jiu Jitsu practicioner since 2013, Stefan is a purple belt and a no-gi grappling specialist. Training out of Toronto No Gi (Zenith BJJ), Stefan received his blue belt from world champion, Robert Drysdale, before moving on to purple. Stefan is a Grappling Industries gold medalist cleaning out his division by submission, and formerly held the top spot in VSME Grappling rankings.
Peter Nolan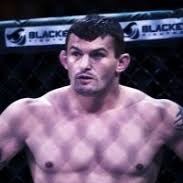 Peter Nolan is a BJJ black belt, and used to be a professional MMA fighter. He has an MMA record of 5-1; all his wins were by submission. Peter graciously agreed to teach our sunday afternoon Grappling Club classes while he was studying at U of T.